« Product Overview
AGX SPEEDY150 UHF
Small, light and powerful datacollector for RFID (UHF) tags with USB or BT data transfer.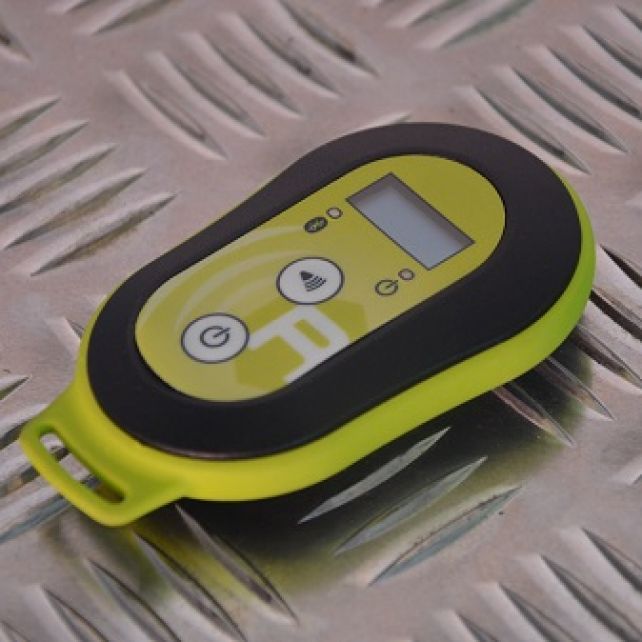 Simple and fast!
The AGX Speedy150 is a data collector compliant with UHF RFID ISO 18000-6C/EPC C1G2 standards.
The AGX Speedy150 has an integrated antenna suited for short to medium range applications and, thanks to the Bluetooth® communication interface, it is a perfect UHF RFID add-on for any Bluetooth® enabled host such as a PC, a smartphone, a PDA or a tablet. The reader is compatible with Windows XP/7, Windows CE/Mobile, Android, iPhone and iPad.

The HID version supports native keyboard emulation allowing to interact directly with legacy application, office automation SW or any other generic solution requiring manual input.
The reader can also operate in "Batch Mode", allowing to store EPC codes into the internal memory when the communication links (USB or Bluetooth®) are not available.
The best in combination with PC, tablett PC, Smart Phone or iPad/iPhone!
When paired to a smartphone or a tablet, the AGX Speedy150 is a cost effective alternative to more expensive handheld devices.

Designed for mobile operators in indoor or outdoor areas, the AGX Speedy150 is ideal for in-store inventory management, field sales mobility, service and maintenance applications.
Frequencies
Application Areas
Food
Asset Management
Access Control and Security
Laundry
Pharma
Health Care
Library and Documents
Fashion and Apparel Industry
General Warehouse
POS
Maintenance and Service
Onsite and Field Service
Transport and Delivery
Industry and Automotive